132 Views
Read Time:
3 Minute, 6 Second
Liquid Steem & WeedCash
If you have been following my blog you will know that I have set out a goal to get a TS 600, I will start using some the liquid steem I earn as well as other crypto I earn from places to help pay for new grow equipment to show the cannabis space that you can earn and help pay for equipment and or other things need to help fund your grow with just a little bit of extra work making some awesome grow logs and journals here on weedcash & steem. Mars Hydro TS600
TS 600 Review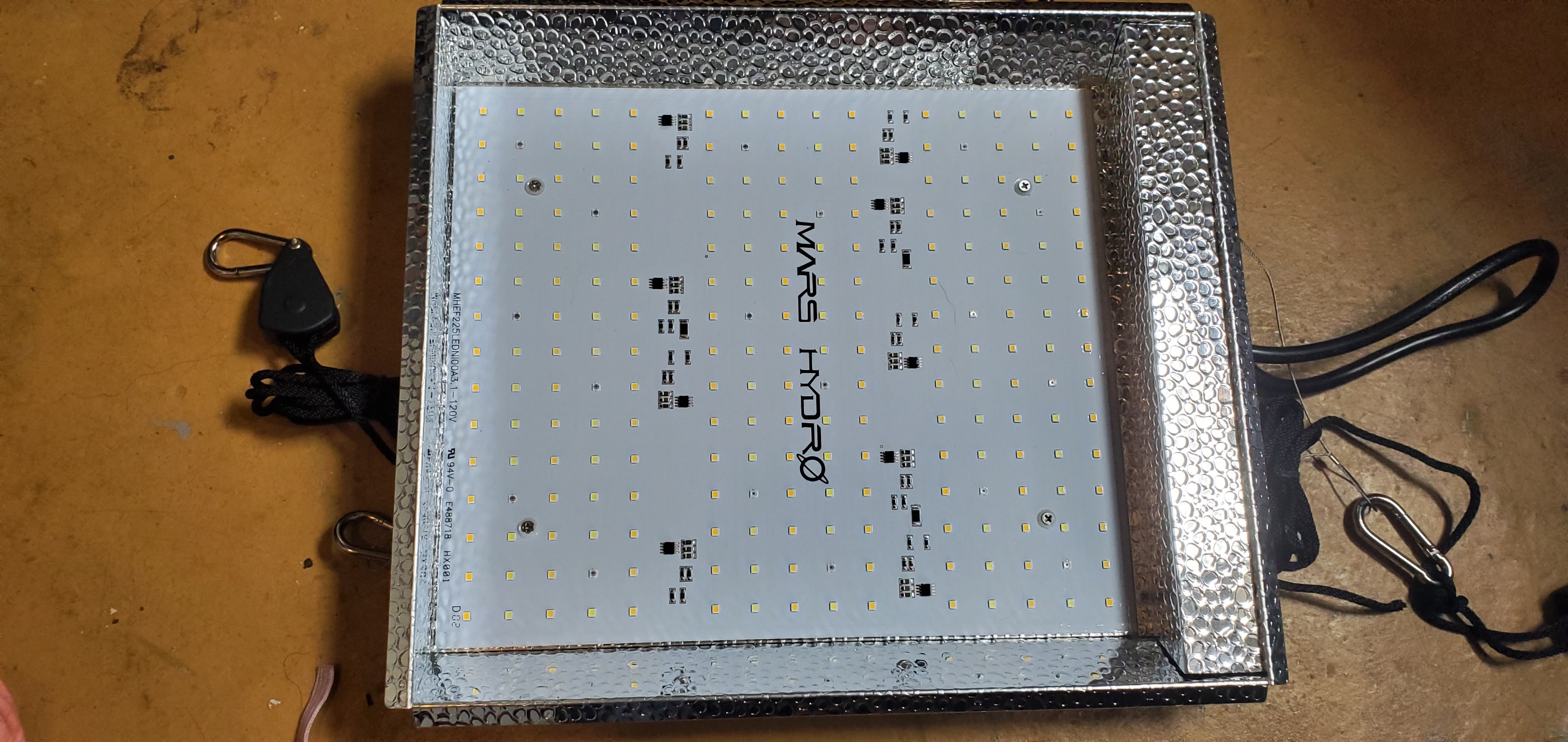 From the start when I took this light out of the box I was quite shocked to feel how light this LED really is. I had thought that with the no fan it would need to weigh a few extra LBS for a good heat sink but this weight in at like 5 -10 lbs.
Now to start this off this was not a sponsored video or post from mars hydro at all this was bought by me to show how awesome steem is and do a review on the Mars Hydro TS 600 because I was not able to really find any unboxing video or really that many reviews at all on the TS 600 from mars hydro.
From that photo above, it is showing off the LEDs. It has a total of 49 LEDs with a couple being IR. You can't see them but the plants really enjoy them.
NOT A SPONSORED POST
The Driver is built into the unit. The outside reflective casing is the heat sink to help keep the driver as well the LEDs nice a cool. This is great for helping without the need to add the extra watts or noise from a cooling fan.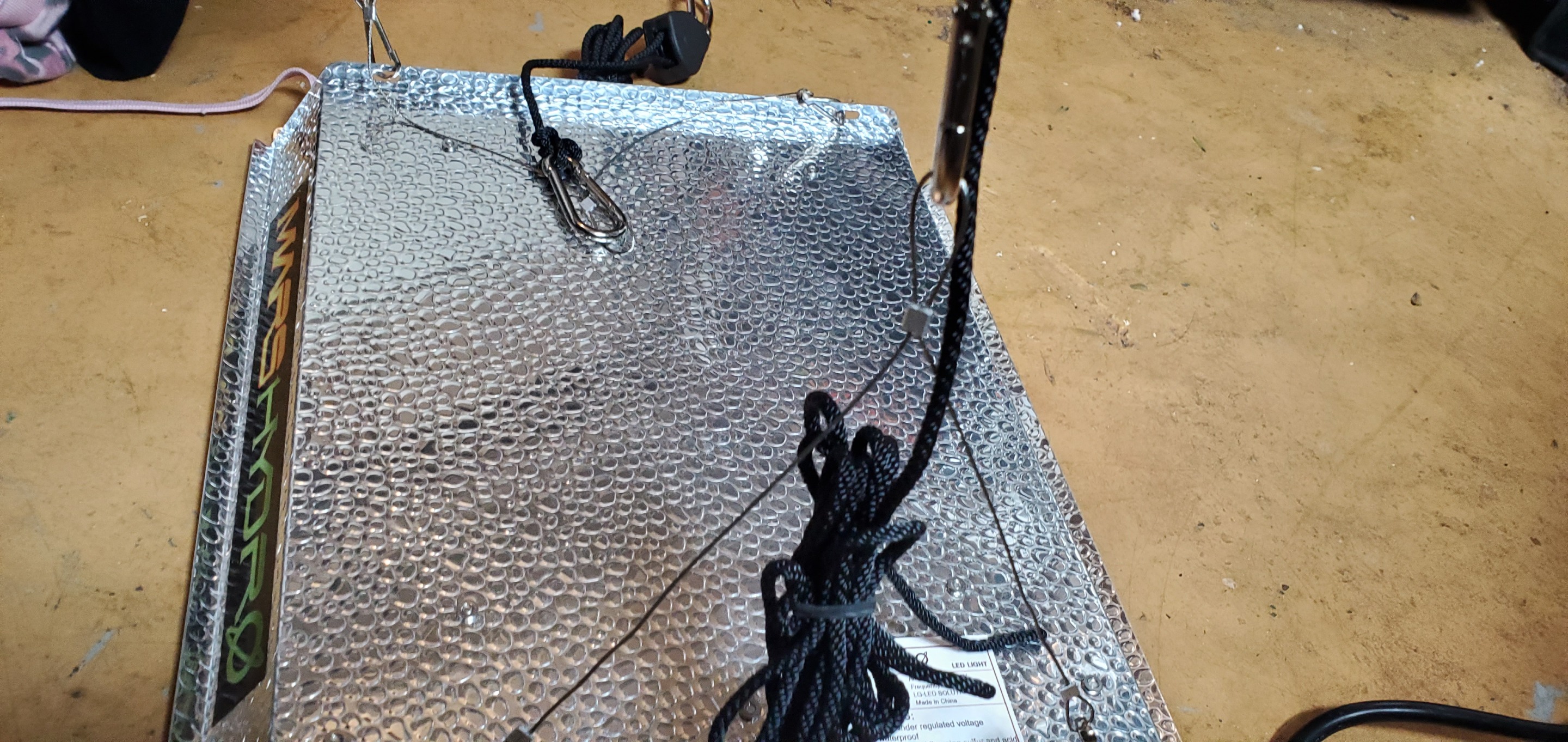 The package that I order or maybe it is all of them came with ratchet hangers and let me tell you if you plan to use these light for your whole grow these hanger will come in handy so you do not have to move your plants up and down or play around with Bungie cords.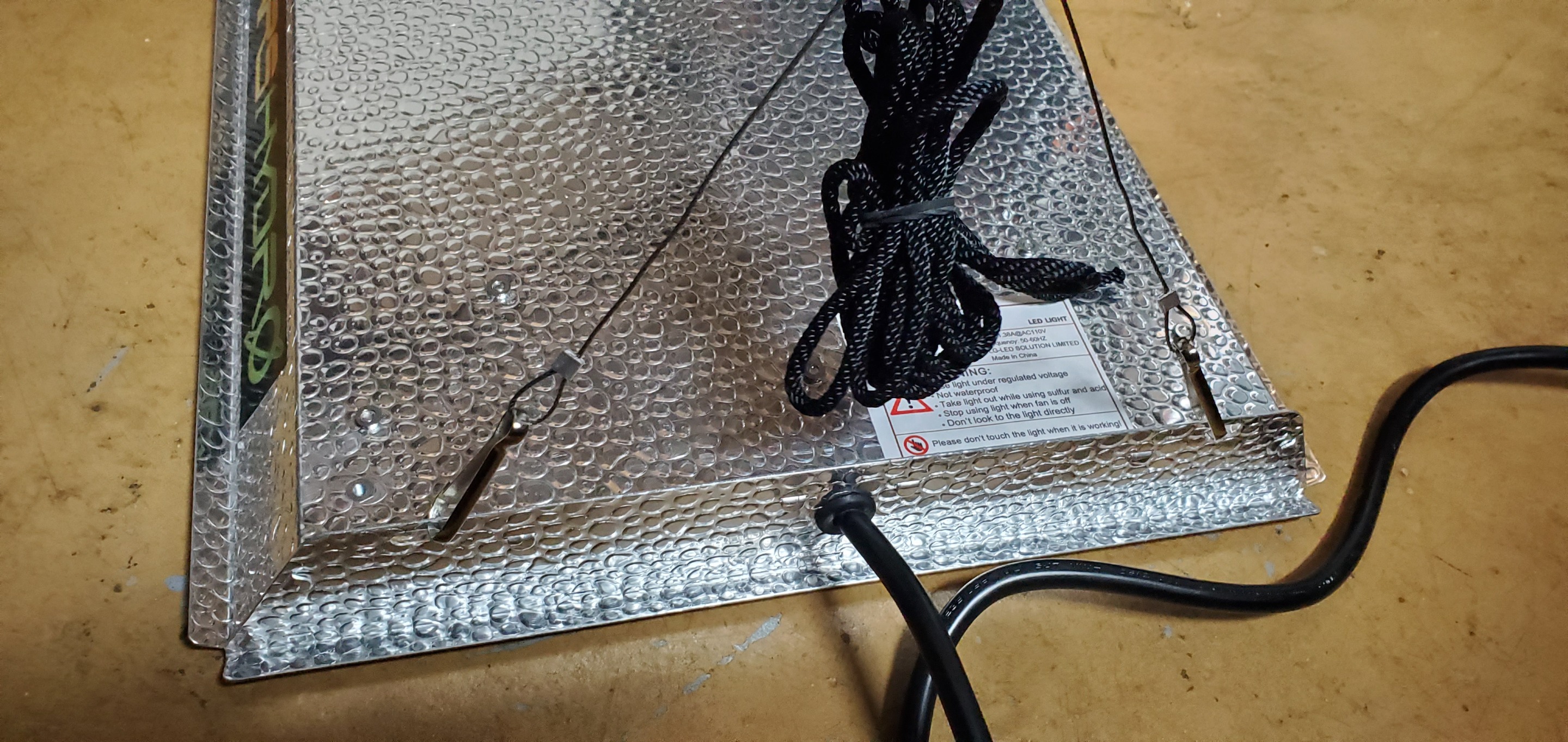 You can see from the photos that it is nicely designed to hang with short hooks. They are not the long ones that I have gotten with the other LEDs I have ordered that I end up using just one hanger per side for anyway. This is a plus in the design in my eyes.
With the way that I have set this up and the design from mars hydro that leaves these hangers short it is not hanging 8 inches off the top bar like some the other lights designs I have gotten. This one is only about 4 and that is more than enough room even if the light is at max height to keep the top the tent from getting too hot.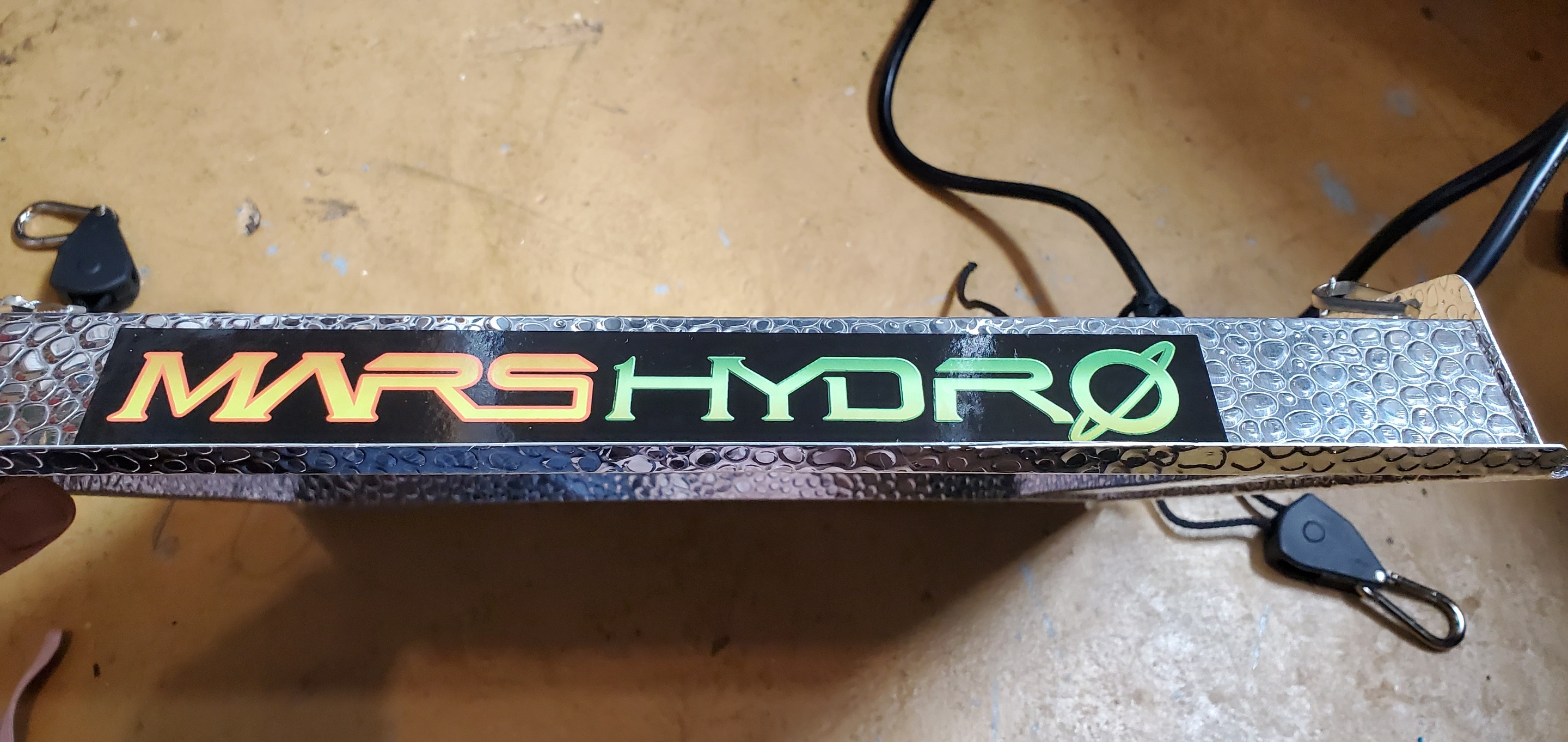 The front of the heat sink has a nice MARS HYDRO logo that is not too flashing but still shows off the company logo.
You can come on over and check out the video
Unboxing Video
LBRY
[WeedTube]()
[Bitube]()
Item NO. Mars TS 600 LED
Draw power 100W±5%@AC120V 99W±5%@AC240V
Spectrum 660-665nm,3000-3200K,6000-6500K
Coverage 2'X2′ for veg; 1.5'x1.5′ for flower
Chip Brand New SMD Epistar
Work Temperature -4°F ~105°F (-20°C ~ 40°C)
Dimension 35631036MM
N.W/G.W 0.91KG/2KG
Lifespan 50000 hours
UPC Number 686494420380
you can come on over to the MARS HYDRO website and view a few more details things about the light
Leave Your WeedCash Name In a Comment For A Small Tip